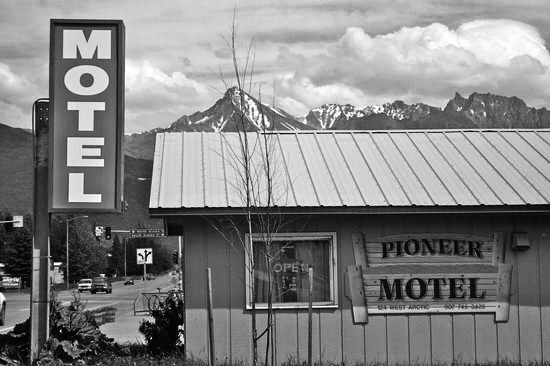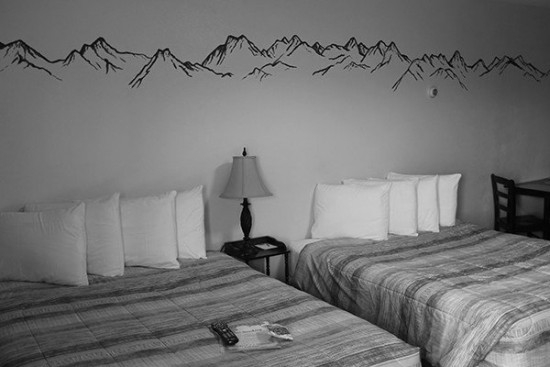 The Pioneer Motel
The Pioneer Motel has been a part of Palmer, Alaska since 1953. We are a small 18 room motel with three cabins, and the only remodeled motel in Palmer. This year again, we earned the honor of being the highest rated motel, out of all the other hotels and motels in the area. We offer a casual, friendly atmosphere with comfortable and modern clean rooms. This vintage "mom and pop" motel is centrally located right off the Glenn Highway in the "Heart of Palmer." We are conveniently located within walking or biking distance of fine eateries, one of a kind shopping, art and entertainment, and even a local brewery.
We are known as an economical, clean and comfortable destination for sportsman, seniors, and local and out of area travelers. Come stay for a while and enjoy Palmer's easygoing, relaxing quality of living. We are open year round. We invite you to stay with us and leave the pressures of daily living behind. Relax and enjoy the peaceful beauty of the Valley.
Just minutes away from Wasilla, a 45 minute drive from Anchorage, we are the perfect jumping off point for your Alaskan adventures. We offer easy access to the Iditarod Sled Dog Race headquarters, Hiking and Mountaineering in Hatcher Pass, Independence Mine State Park, and Government Peak Recreational Area for skiing, biking and hiking, Ice Climbing and Exploring the Matanuska Glacier, Salmon Fishing, Glacier Hiking, the Musk Ox Farm, the Reindeer Farm, and of course we are Home to the Alaska State Fair.
Buses are welcome and parking is always free.
At The Pioneer Motel, the customer always comes first!
We arrived after 11pm from a full day of travel with two small children. The owner greeted us and showed us to our room, which was newly remodeled as she pointed out things to do and places to see. The next day , a small child size table was in our room for our children to use. Very thoughtful and accommodating.
The Hamelton Family
The manager and staff went above and beyond for us when we were evacuated from our home in Willow, due to the Sockeye Fire. Thank you so much!
Angie
Driving up, one thinks, oh my, what have we booked. Then we are greeted by a very friendly "customer service Pup" and the manager. Her son showed us to our room and told about the mountains, where to eat, and the things to do in the area. We were pleasantly surprised upon entering the room how big it was. The bed had four pillows and a beautiful bedspread on it. There was a hand painted mural on the wall of the mountains and a small kitchen area. . The next morning we were off before daylight but so far this has been the best we have stayed at on our Alaska trip. Next time we plan on spending several days there to enjoy all the little town has to offer.
Anisa
This was a pleasant surprise. Recently updated rooms are larger than expected from outside view and very well appointed. The manager is fantastic and made sure that everything was in excellent working order and well maintained. Reasonably priced. Do not be put off by the look from the outside, you won't be disappointed. We will definitely go back!
Glenn